Menufy Tasty Rewards is an accumulation-type system and acts as a great way to encourage customers to return to a restaurant to order online. Every dollar spent earns a reward percentage which can be redeemed for future purchases.


Managers have the ability to customize the reward amount and how soon a customer can redeem the reward. There is also an option to give customers an extra reward boost (Reward Multiplier) who place consecutive orders.

If a restaurant decides to activate the reward multiplier, they can give customers an extra credit after a certain number of orders. For example, if a restaurant sets a 25% multiplier on the 5th consecutive order, then repeat customers will receive additional rewards.

Managers can use a custom name and logo that reflects their restaurant's branding!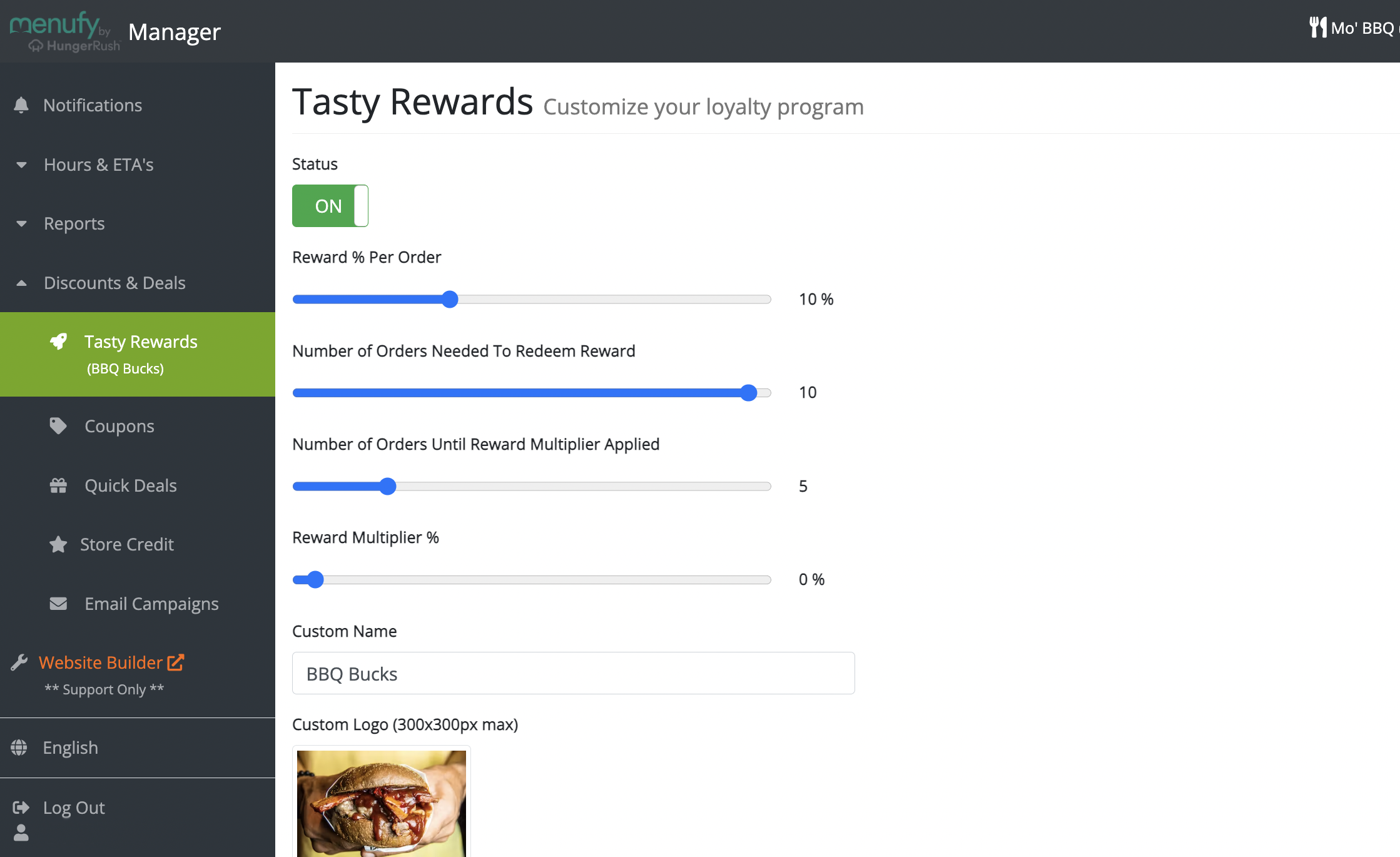 Customer Enrollment
To enroll in Tasty Rewards, a customer must log in via Google, Facebook, or Apple on the Menufy restaurant website to begin tracking their order count. After the customer places an online order through Menufy, we will count it towards their Tasty Rewards.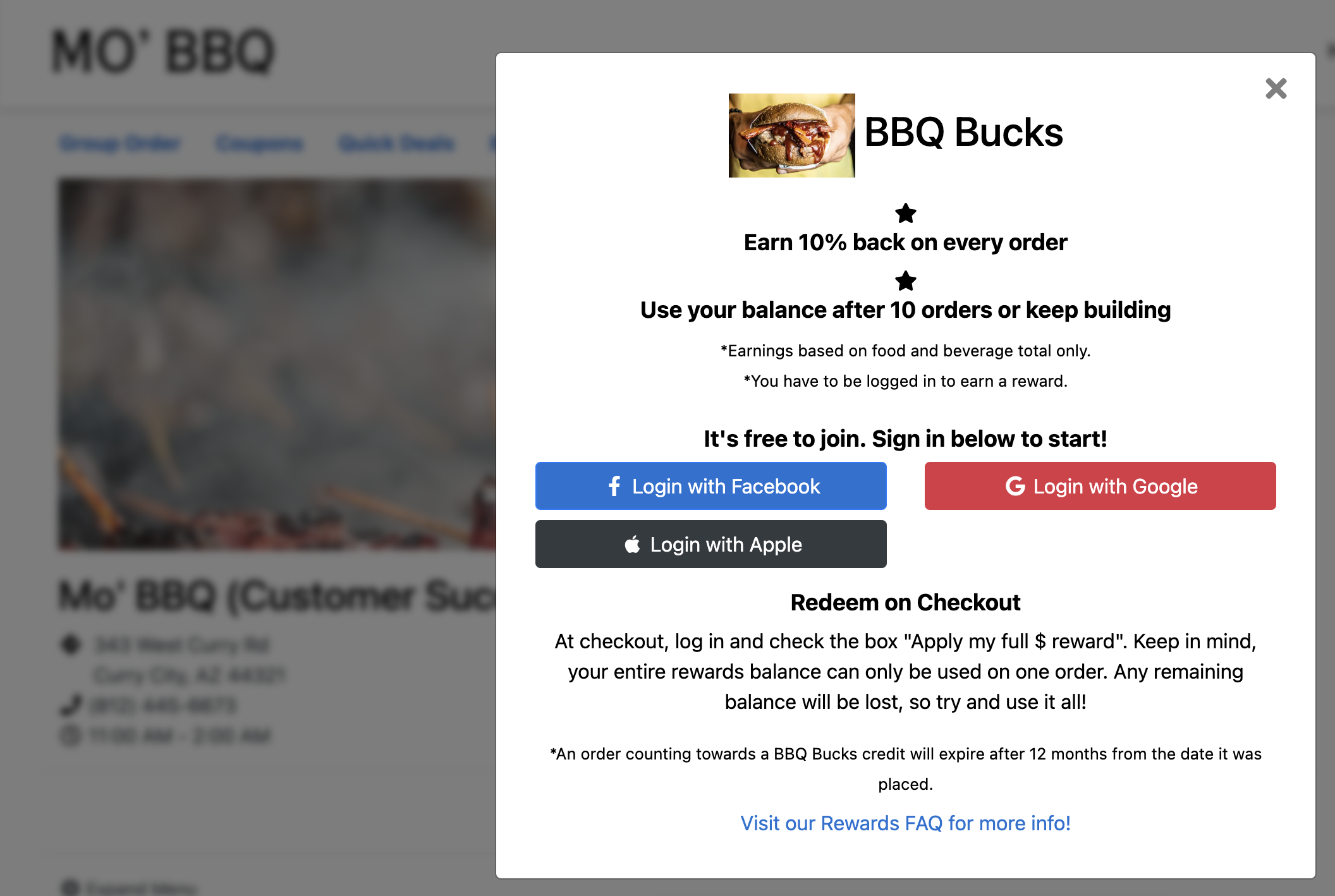 Credit Redemption
Once the customer places a set number of consecutive online orders from the same restaurant, the customer will be able to redeem their accrued reward credit. The online credit balance will be available after the minimum required order is placed, and the credit amount will be based on the set order total percentage (before tip, tax, fees).


For example, if a restaurant decides to reward customers with a 10% credit for every order, then a $50 subtotal would give $5 back to the customer. If a restaurant has decided a customer must make 5 consecutive orders before redeeming their reward credit, they will be only able to use their accumulated reward on their 6th order.
If the customer applies their reward balance, it has to be spent in full. If their reward doesn't cover the subtotal, then they still earn a new reward based on the subtotal minus the applied reward. If the reward balance is larger than the subtotal, then they will not earn reward credits on that order.

Activate Tasty Rewards
To enroll your restaurant in Menufy's free customer loyalty program, visit your Manager Portal and select 'Tasty Rewards', which is located under the 'Discounts & Deals' tab.

Or talk to one of our experienced client success specialist.