Menufy partners with various third party delivery companies so that we can offer our restaurant partners an accessible and affordable delivery fulfillment option.
Enable 3rd-Party Delivery
To enable a third-party delivery service on your Menufy platform, simply log into the Menufy Manager and navigate to the "Store" page.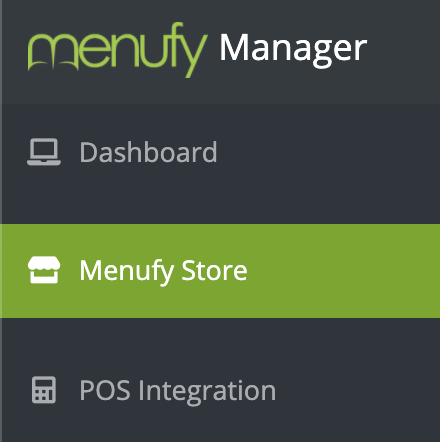 Activate the third-party delivery partner that best suits your needs by toggling the service to "on". Please make sure to review the Terms of Service and pricing structure before enabling a delivery partner.
Receiving, Preparing, and Fulfilling Delivery Orders
You can expect to receive a delivery order the exact same way you would with any other order placed through Menufy. However, within the order details, you will find text noting that the order will be fulfilled by a third-party delivery partner. The order details will also display the expected driver pickup time. Please prepare the order with that time frame in mind.

Delivery Support and Troubleshooting
Our 24/7 support is here to help you with the best of our ability at any time! We understand your busy schedule, so we also have the option for you to text our support team for quick contact!
Support:
(913) 738-9399