If you would like customers to specify a "NO-CONTACT Delivery", which is a delivery where your driver will not interact with the customer directly. You can enable this option in Menufy Manager under your "Delivery Settings" page labeled "Show No-Contact Option".
Customers will then see the message below when entering their Delivery Address.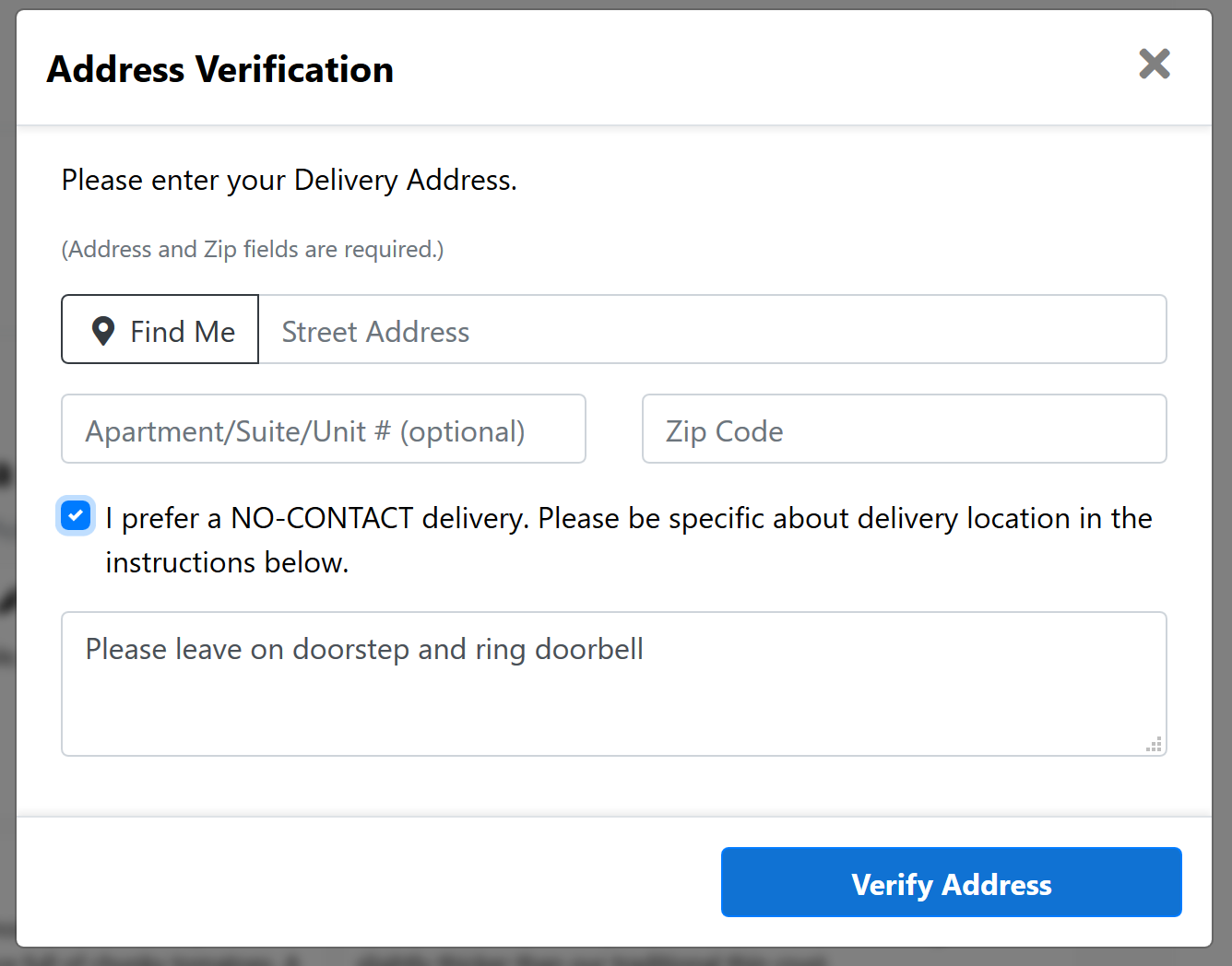 Social Media Assets
If you're looking for images to share on social media platforms to let customers know what you are still offering, follow the link below to download the files you want to use.
https://drive.google.com/drive/folders/1xm5hUTuNvjcPp8x5FMHe8-Veno41grTq?usp=sharing