Order with your team! You invite guests, they add their meals to the order, and you check out. Simple!
Note: The "Group Organizer" pays for the entire order. We do not support split payments at this time.
To start, find and click the "Group Order" link found on any of our partner restaurant's online ordering page.

You will see a window similar to the "Start a Group window" screenshot below.

Click "Start Group Order" to become the Group Organizer!
Copy the shareable link by clicking on it, then send that link to your group via text message, email or however you'd like.
Once they visit the unique link, it will ask them to enter a name so they can begin ordering.

They will see a window similar to the "Join a Group window" screenshot below.

Once they are finish adding items to their cart, they will need to click "Submit Order" to send it to the Group Organizers cart.
Keep in contact with your group to know when everyone has finished ordering. They can always re-submit their order if they forgot something or need to change it.
If everyone gives you the go ahead, then as the group organizer you will finish the checkout process!
Start a Group window: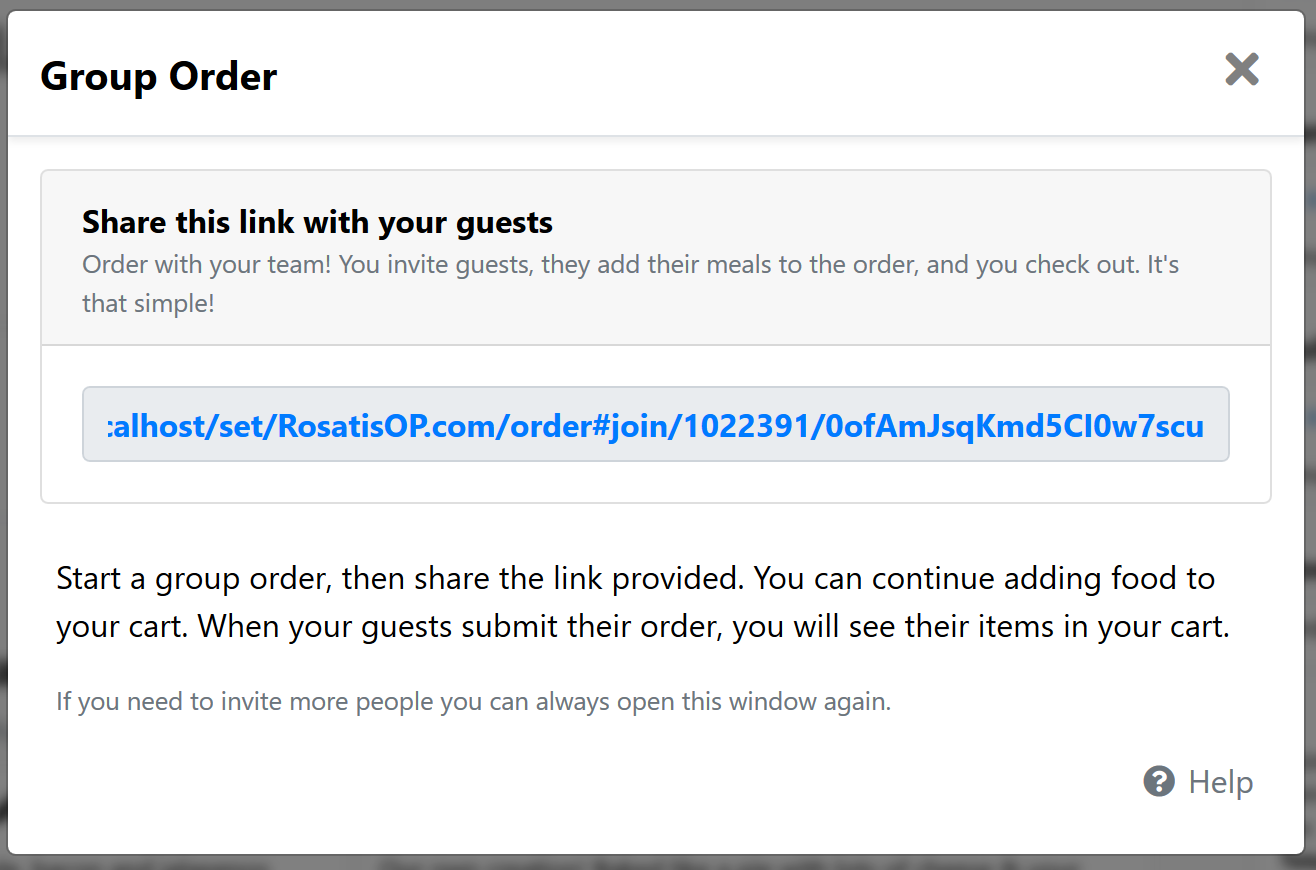 Join a Group window:

The group organizer's cart will look similar to this as the guests order: