To activate one of Menufy's 3rd Party delivery services with your Clover account, we just need you to simply add your Credit Card on file from your Manager's Account. Please review the instruction below.
Navigate to your Manager account at manage.menufy.com and log in. Once you have logged in, you will need to select "Menufy Store" from the navigation bar.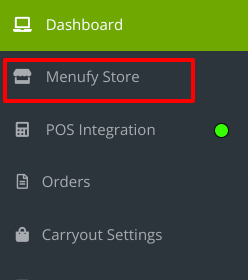 Once the store has loaded, you will scroll to the desired 3rd party delivery option of your choice and select the "OFF" button to start the activation.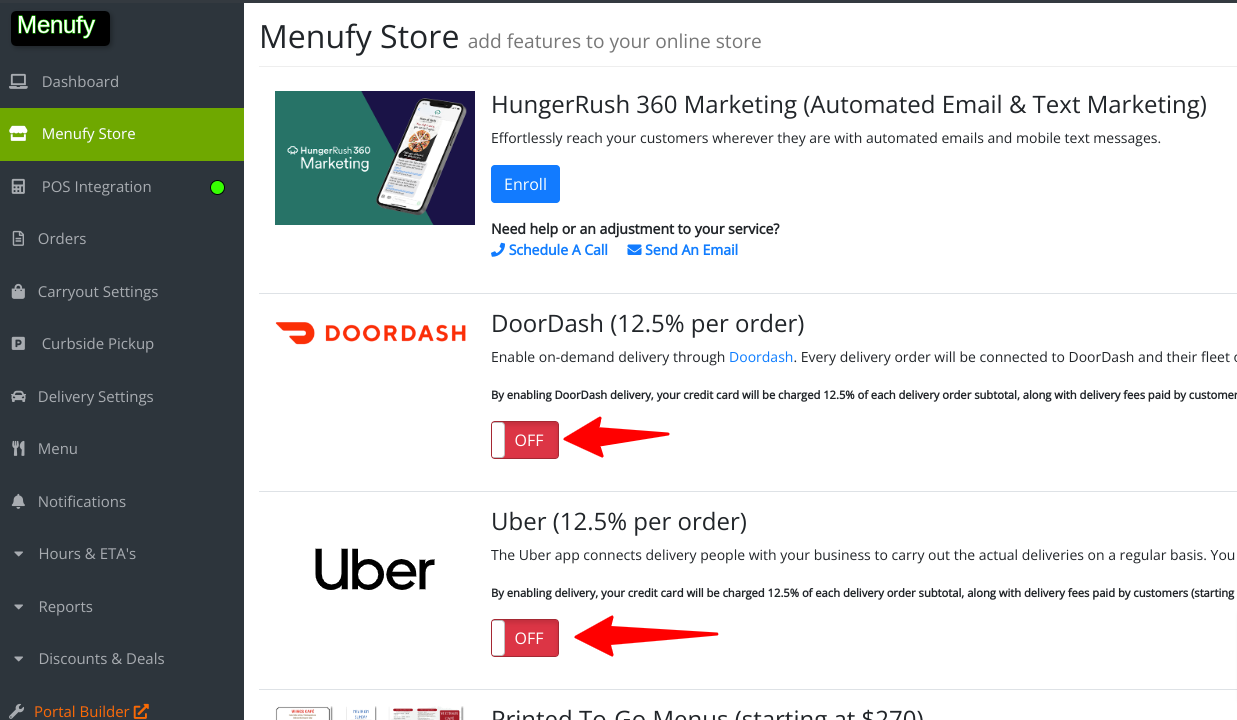 You will see a pop up question that says:
By enabling DoorDash delivery, your credit card will be charged 12.5% of each delivery order subtotal, along with delivery fees paid by customers (starting at $4.99), and tips daily. You are also agreeing to DoorDash Terms of Service.
You will need to select "Okay" if you are wanting to activate the delivery service. If you are not Okay with this, you have the option of not using the service.
Once you have selected "Okay", our system will start to check to make sure that the delivery service you selected is available in your area. If it is not, you will receive a prompt to let you know that you are not in the zone.
If you are in zone, you will see the next page.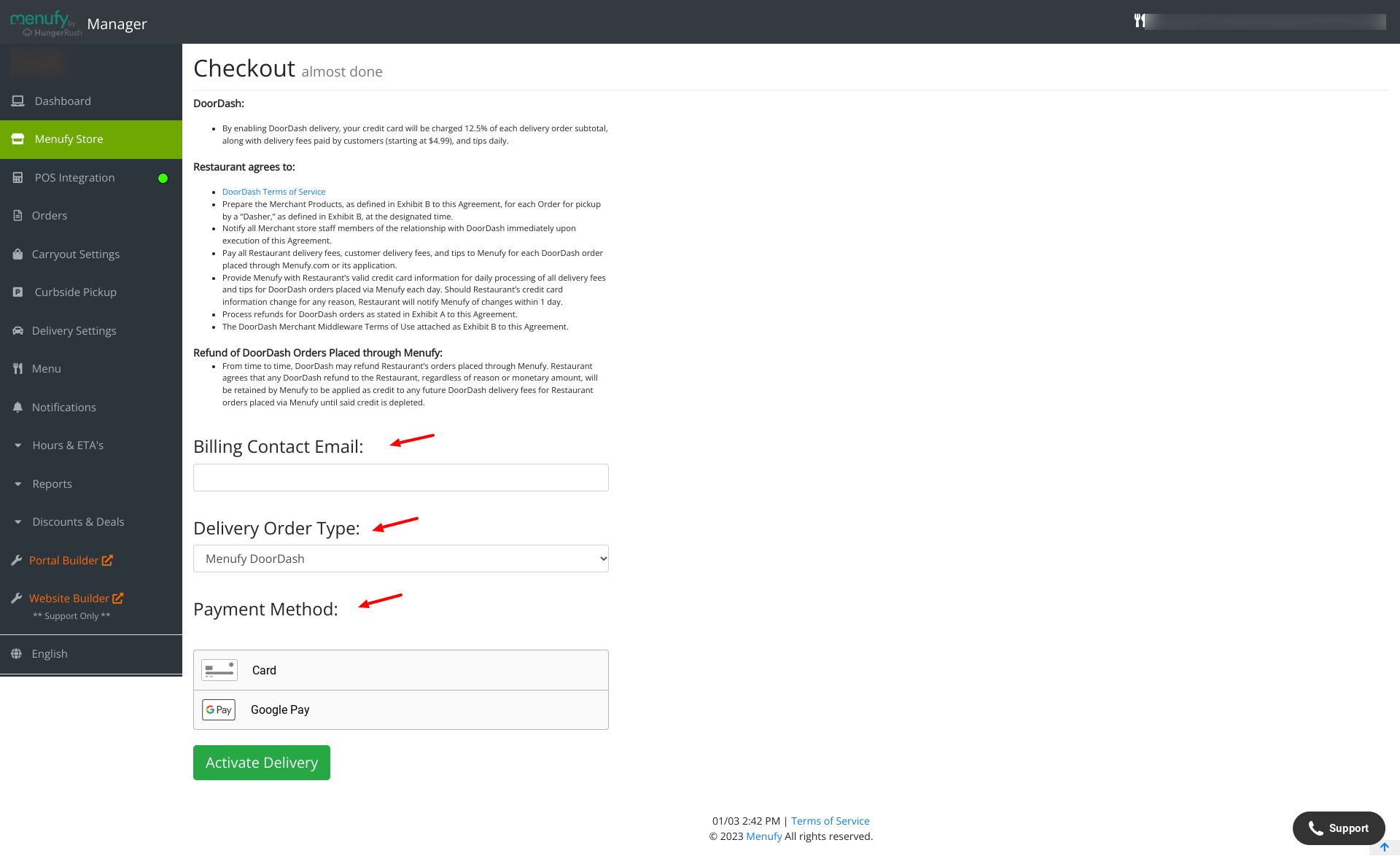 You will then proceed to complete the three portions indicated by the red arrow in the screenshot above.
Billing Contact Email:
- This is the email you will receive reports for your delivery.
Delivery Order Type:
- This is where you will select what label you want your Menufy 3rd party delivery to be set for. We recommend that you keep it as "Menufy Doordash" or "Menufy Uber"
Payment Method:
- This is where you will be adding your Credit Card which will be used to charge the 12.5%, delivery fee, & delivery tip for your delivery orders.
Once you are done, you will just need to select "Activate Delivery" and you are ready to go. Everything will be turned on for you if you are already a live client. If you are doing this while you are still onboarding with our team to get your account set up, the activation will occur during the time you go live with your Menufy project coordinator.